ALL THE MOVIES YOU'LL NEVER GET TIRED TO WATCH FOR CHRISTMAS
Dernière mise à jour : 9 févr. 2020
Christmas is all about family, food, party...and of course chilling with a good old movie, muffled in plaids, and drinking hot chocolates! This period of the year is actually the best for watching again some of these films we loved, and for the truest Christmas addicts, the Christmas-themed ones, available on Netflix, or your local home cinema. These movies create extra Xmas vibes, and it's hard not to be tempted to watch them, even if they can be cheesy. Some will say "It's Christmas's spirit". Because I am from these people who will never get tired of watching these good old movies, I've selected for you a couple of iconic and great movies that I loved, you can watch with the people you love, some yummy snacks and...your furry pets if you have any. So, which one are you going to watch?
HOME ALONE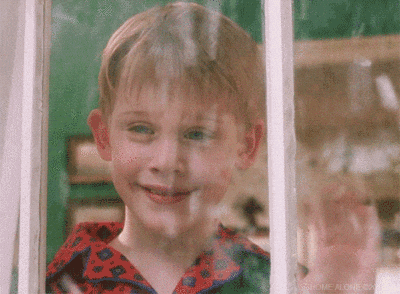 This movie is one of the best I've watched. At first, we feel sorry for the little boy, as his family doesn't pay attention to him, and even more when, in their rush to the airport, they forget him at home. But as the movie goes on, it's so fun and amazing to see how little Kevin manages to handle himself, alone in his big house.And mostly, how clever he is when it comes to getting rid of the two scoundrels. An iconic movie that I'll never get tired of!
THE GRINCH


Oh my god...I'll remember for a long time when I watched this movie for the first time...I was little, and when I saw this green-eyed and skinned creature, I got so scared that I refused to watch till the end. When I watched it a couple of years later, I was first reluctant, but I discovered a very funny and uncommon character. Today, I'm amused when I look back at the movie. You can see he's very excited for Christmas Eve!


EDWARD SCISSORHANDS


This movie is part of my all-time favorite ones. The story is really one of a kind, touching, and one of the best impossible love relationships ever written. I love it so much that I made a piano arrangement of the whole soundtrack. The songs are so calm, beautiful, but dark at the same time. You can feel the drama through the tunes. I watched it for the first time when I was eight, and it stayed one of my top 10 movies.
THE HARRY POTTER SAGA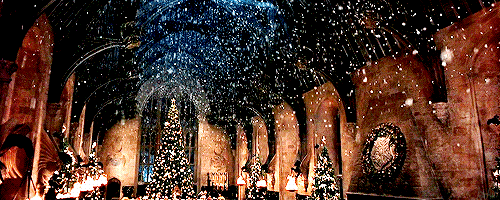 If you know me, you know that when I was a kid, I loved Harry Potter as much as I love fashion and luxury today. I've read all the books and watched all the movies. I was very disappointed not to receive my letter at the age of eleven...But I've grown to a very happy muggle woman. Harry Potter's magical world is amazing; and even more during Halloween and Christmas seasons!
THE NIGHTMARE BEFORE CHRISTMAS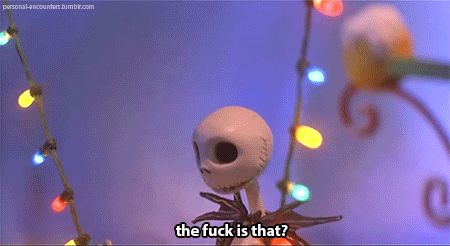 If you like Tim Burton's movies, this one if the most accurate for the Christmas season. I was stunned to notice the similarities with Corpse Bride, as for example, the characters, who are, for some of them, skeletons, and the decor, who amazingly look like the ones from Corpse Bride. I like it because the characters like Jack are attaching, and kind.
TRADING PLACES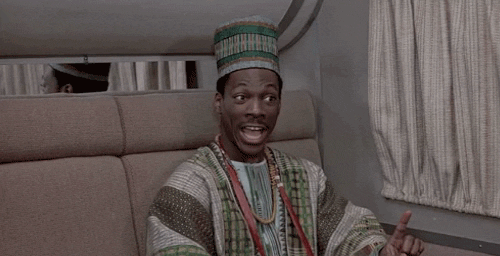 This is the perfect Christmas-theme comedy you need to watch. Children's movies are fun, but comedies are better! You can't resist laughing, or smiling, at Eddie Murphy's hilarious performance. It's impossible, scientifically. No, I'm kidding, but you really need to watch it!
BAD SANTA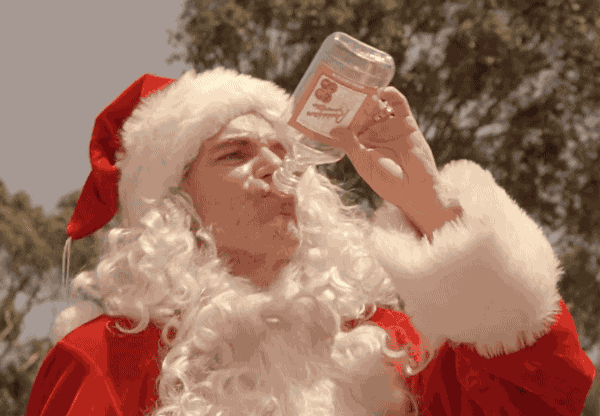 Another comedy, but now, showcasing a bad version of that fictive man we call Santa. In Bad Santa, you'll be faced with a very uncommon, tipsy boor, and "sexaholic" Santa, during his stay on Earth. A very good movie with amazing performances!
These were all the movies that came to my mind as I was writing those few lines. If you have other ideas of good movies, do not hesitate to subscribe and to leave a comment down below! I'll be happy to discover some or be reminded of the ones I forgot.
Jade Ossona
Student at Paris School of luxuryt